High Precision GPS
GPS and GLONASS positioning systems are used simultaneously with a 72 channel high sensitivity receiver (-167dBm) for enhanced accuracy and faster fixes.

Global Connectivity
Highly sensitive radio receiver is available in 868 or 902 – 928MHz versions for global LoRaWAN® connectivity.
Rugged & Weatherproof
IP67 rated housing ensures the device can withstand fine dust, high-pressure spray, submersion for 30 minutes in 1m of water, and extreme temperatures.
Inputs
Interface with a range of devices and switches to fit any application including seatbelt detection, door open/close monitoring, and more.
Accelerometer
3-Axis Accelerometer to detect movement.

Run Hour Monitoring
Calculate run hours and distance travelled (odometer) to understand and optimize asset utilization.
Flexible Configuration
Configure device parameters such as heartbeat rate, movement and accelerometer settings, and more to fit any tracking application.
AES-128 Encryption
LoRaWAN® networks use AES-128 Encryption to protect the integrity of your telematics data.
Ultra-rugged, the G62 LoRaWAN® is designed for vehicle or equipment tracking with run hour monitoring on public or private LoRaWAN® networks.
Vehicles
Track and monitor vehicles with location, movement history, geofencing, and more.
Equipment
Ultra-durable for tracking equipment in tough environments.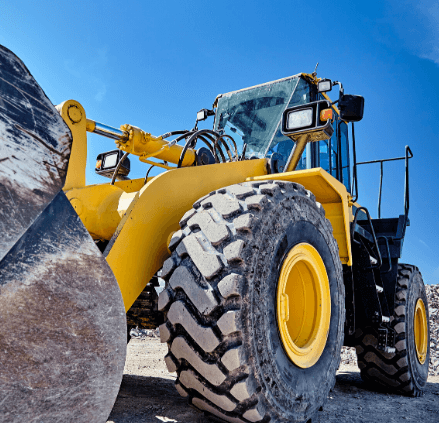 Run Hour Monitoring
Calculate run hours and distance traveled (odometer) to understand and optimize heavy equipment and vehicle utilization.
Datasheet
View and download the G62 LoRaWAN® datasheet.
Configuration and Usage Guide
The G62 LoRaWAN® provides a number of configurable parameters to fit specific applications.
Configuration App
Configuration app for G62 LoRaWAN®.
G62 LoRaWAN® Integration
Uplink and downlink message requirements for integrating the G62 LoRaWAN®.
Wiring Harness Diagram
View G62 LoRaWAN® Wiring Harness Diagram.
Let's Get Started
Fill out the form below to discuss Digital Matter solutions, pricing and availability in your region.