Outdoor / Indoor GPS Tracking
Bring the power savings of cloud-based location solving to your Outdoor / Indoor GPS asset tracking solution with Edge devices
Simplify Outdoor / Indoor GPS
Asset Tracking and Management
The Edge range is Digital Matter's latest LPWAN battery-powered asset tracking solution for smarter and more affordable outdoor / indoor GPS asset tracking and management.
Indoor/Outdoor
Performing where GNSS-only devices fail, Edge devices support multiple location technologies (GNSS, Wi-Fi AP MAC Address Scanning, and Cell Tower location or LoRaWAN® Geolocation Fallback) to provide seamless indoor/outdoor asset management on one device – eliminating the need for additional location beacons or infrastructure.
Lower Power
Where most asset tracking devices handle position calculations on-device, Edge devices determine location in a cloud-based solver to significantly reduce power consumption – over 5-10x lower power consumption than most other IoT asset management solutions.
'Deploy Once' Battery Life
With industry-leading battery life, the Edge portfolio reduces the total cost of device ownership for businesses by eliminating battery changes, device maintenance, and support costs.
Ultimate Control
Enable, disable and customize location technologies to optimize performance, select between location service providers to meet accuracy or budget requirements, and take control of reporting frequencies, movement-based events, accelerometer sensitivity, and much more.
Device Features
Derive more value from your outdoor/indoor asset management solution with built-in movement-based and condition monitoring features.
Yabby Edge Cellular
LTE-M/NB-IoT
Compact and ultra-rugged Indoor/Outdoor asset tracker
Yabby Edge for LoRaWAN®
LoRaWAN®
Compact and ultra-rugged Indoor/Outdoor asset tracker for LoRaWAN networks
Oyster Edge Cellular
LTE-M/NB-IoT
Ultra-rugged Indoor/Outdoor asset tracker and Bluetooth® 5.2 Gateway
Track Longer with Intelligent Power Management
Optimize power consumption with Intelligent Power Management tools including built-in balanced, low-power, and ultra-low power network registration strategies, accelerometer-based location scan throttling, and more. Periodic or optional movement-based tracking allows devices to track assets throughout the day and/or when movement occurs, entering sleep mode when inactive to conserve power and data usage.
Track More with Bluetooth® Low Energy
The Oyster Edge combines indoor/outdoor location tracking and Bluetooth. Third-party Bluetooth tags can be installed on lower-value assets that may not require a full tracking solution to report their approximate location to the Oyster Edge for an affordable asset management solution. Covertly place the Oyster Edge in your fleet of vehicles and integrate with Bluetooth fuel level and fuel flow monitoring probes, axle load meters, tire pressure and temperature sensors, and more for a robust and wire-free fleet management solution. Integrate with hundreds of third-party Bluetooth sensors such as temperature, humidity, shock, vibration, and more to capture and report on critical sensor data.
Track Everywhere with LTE-M / NB-IoT Network Roaming
Our Edge device range also supports automatic roaming between LTE-M and NB-IoT networks with minimal delay and marginal impact on battery life or performance (roaming SIM required). Image: Actual trip with Yabby Edge Cellular across LTE-M/NB-IoT networks.
Supply Chain and Logistics
Manage critical supply chain assets as they travel indoors to outdoors with near-real-time location and movement history, movement and impact alerts, sensor monitoring, and more to enhance traceability and transparency. Provision Edge devices to report more frequently when supply chain assets are on the move and conserve data and power usage when stationary.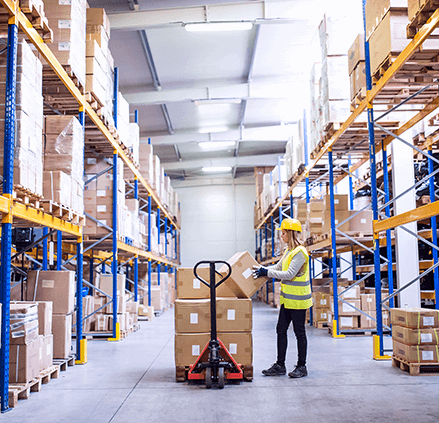 Connected Packaging
Add outdoor / indoor GPS asset trackers to high-value and/or returnable packaging to monitor location, delivery routes, handling and arrival. Integrate with third-party Bluetooth® sensors to capture other key package conditions such as temperature, moisture, shock, vibration, and much more.
Rental Vehicles and Equipment
Manage and protect your business rental equipment across locations with your own wire-free, outdoor / indoor asset tracking system designed to improve productivity and churn rates. Track run-hours to bill customers based on usage. Receive alerts if equipment is used outside of agreed-upon hours or locations.
Simplify device integration with Location Engine
Location Engine eliminates the complex development work and technical systems required to integrate, optimize, and secure your outdoor / indoor GPS asset tracking solution
– Securely provision, monitor, and remotely manage Edge devices over-the-air at scale
– Resolves GNSS scan data to locations and manages Wi-Fi Access Points, Cell Tower timing data or LoRaWAN Geolocation lookups in the cloud (versus on-device) for significant power savings
– Efficient almanac file updates with estimated position and time reference to maximize the accuracy and performance of GNSS scans
– TCP Direct or HTTPS Webhook integration options to send data to your own IoT platform, ERP, telematics or indoor GPS system
The Digital Matter Difference
Proven Expertise
Global leaders in the asset tracking Original Equipment Manufacturer (OEM) ecosystem as determined by ABI Research. Over 1M+ devices designed, manufactured, and deployed across 120+ countries with over 1.5K endpoints and counting.
Global Connectivity
Comprehensive range of LPWAN IoT devices with global Cellular (2G, 3G, LTE-M / NB-IoT) LoRaWAN®, Sigfox and Bluetooth® connectivity options.
Fast Integration
Fast and secure integration into any IoT software platform and vehicle tracking system with comprehensive documentation and a flexible and open payload format.
Leading Performance
Our commitment to quality engineering and expertise in low-power design means our devices perform better, last longer, and are easier to manage than competitors.
Device Management
Customize device parameters to fit your use case. Manage, monitor, debug, and update our GPS fleet tracking devices remotely with our Device Management Platform.
Technical Support
Get industry-leading technical support with device activation, installation, configuration, integration, troubleshooting, and more.
Data Security
Protect your data with military-level AES-256 (Cellular) and AES-128 (LoRaWAN) Encryption.
Customize and Scale
Save time, money, and accelerate time-to-market by adapting our current range of devices to fit niche applications with custom firmware and sensor integrations.
Let's Get Started
Submit the form below to get in touch with a Digital Matter representative from your region.


Information on becoming a Digital Matter Partner.

Information on pricing, availability, and proof of concept.

Guidance on selecting the right products for your application.