High Precision GPS
GPS and GLONASS positioning systems are used simultaneously with a 72 channel high sensitivity receiver (-167dBm) for enhanced accuracy and faster fixes.
Rugged & Weatherproof
IP67 rated housing ensures the device can withstand fine dust, high-pressure spray, submersion for 30 minutes in 1m of water, and extreme temperatures.

Off-the-Shelf Batteries
Powered by 3 x AAA Off-the-Shelf Lithium batteries for up to 3 years.
Accelerometer
3-Axis Accelerometer to detect movement and high g-force events.​

Periodic or Movement-Based
Configure devices to send updates based on set time intervals (1x, 3x, 5x a day, etc.,) or when movement occurs.

Theft Recovery
Switch to Recovery Mode in the case of theft or loss to activate live-tracking at 30 second intervals for asset retrieval.

Sleep Mode
Stationary devices enter sleep mode, switching the update rate to only twice per day until movement occurs to conserve battery life and optimize data usage.
Impact Detection
Configure impact-detection alerts when g-forces are exceeded by a user-defined threshold.

Run Hour Monitoring
Capture run hours based on movement to understand and optimize asset utilization.

Advanced Geofencing
Create custom geofences and alerts if an asset enters or leaves specific locations. Geofences can also be downloaded directly to the device for enhanced location-based behaviors.

Easy Install
Multiple installation options for covertly securing devices to assets with screws, bolts, cable ties, rivets, and more.
Flexible Configuration
Configure device parameters such as heartbeat rate, movement and accelerometer settings, and more to fit any tracking application.
Ultra-Versatile, ultra-rugged – The Yabby GPS is designed to track and monitor any asset for up to 3 years.
Datasheet
View and download the Yabby GPS datasheet.
Getting Started Guide
Learn how to assemble, connect and install the Yabby GPS.
Battery Life
Calculate estimated battery life based on several tracking parameters.
Battery Recommendations
Battery Recommendations for the Yabby GPS.
Technical Drawing
View Rugged Housing dimensions.
Technical Drawing (Collar Housing)
View Collar Housing dimensions.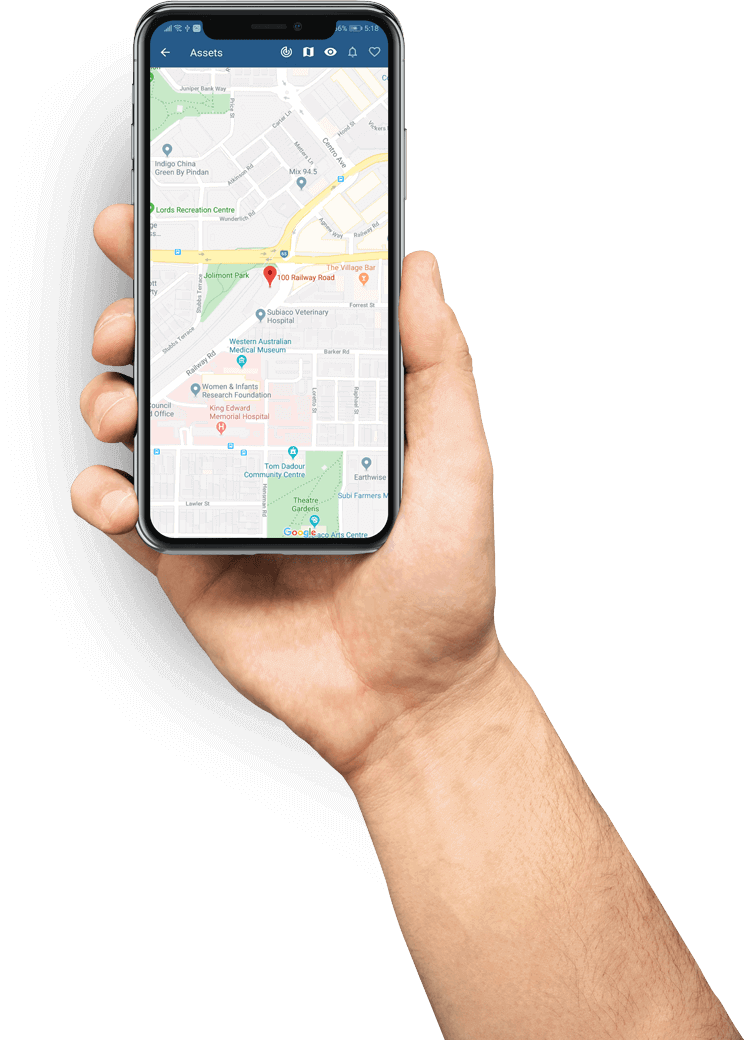 Engineered to Outperform
Our range of battery-powered tracking devices is trusted globally to outperform with industry-leading battery life, powerful device management tools, and flexible integration options.

Power
Battery-powered devices are designed to achieve maximum battery life with ultra-low power consumption.
Performance
Industry-leading performance with uncompromising engineering – from R&D and prototyping to best-in-class components, housing, and firmware.
Management
Secure and powerful device management and configuration tools with flexible integration options.
Support
Expert technical assistance with device activation, installation, configuration, integration, troubleshooting, and a robust knowledge base.